MICHAEL R. BINDER, M.D.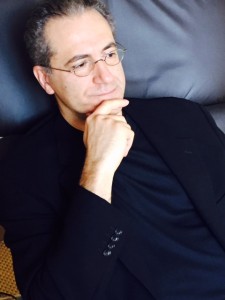 Dr. Michael Binder is an adult and adolescent psychiatrist who has been in practice for over twenty-five years. He is a graduate of UCLA and the University of Chicago, Pritzker School of Medicine and is the former Chairman of the Department of Psychiatry at Waukesha Memorial Hospital. Dr. Binder has a research background and is an innovative physician who has spent most of his professional career in direct patient care. Drawing from over 75,000 hours of working with and learning from patients, Dr. Binder pioneered a new theory on the pathophysiology of mood disorders that catapulted his success rate in treating patients from sixty percent to nearly one hundred percent. 
In addition to treating mood disorders, Dr. Binder treats eating disorders, obsessive-compulsive disorder, attention deficit disorder, schizophrenia and drug addiction. He is also highly experienced in the use of psychotherapy for individuals, couples, and families. In those patients who are likely to benefit from a combination of medication and psychotherapy, Dr. Binder diagnoses and corrects abnormalities in brain function first, then adds in psychotherapy as needed in an effort to address the whole person.
A few years back, Dr. Binder developed a disabling chronic pain syndrome that caused him untold emotional and physical suffering. In his efforts to regain his health, he was led by divine guidance and his training in kinesiology to a cutting-edge treatment that allowed him to completely recover his health without the use of medications, injections, or surgery. The experience made helping those who are afflicted with chronic pain as rewarding for him as helping those who suffer from emotional and psychological pain.
In 2012 Dr. Binder established the Binder Foundation. The Binder Foundation is dedicated to the enhancement of human life through research and education aimed at removing physical, emotional, and psychological barriers to personal fulfillment. The foundation seeks to combine spiritual principles with medical science to bring healing to mind, body, and spirit. The goal of this private foundation is to educate the public about common physical and emotional disorders and to bring effective new treatments to those in need.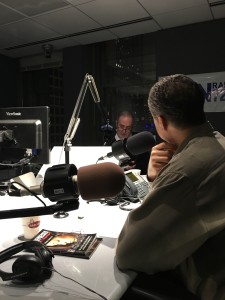 Tap here to listen to Dr. Binder discuss his philosophy and cutting-edge treatment approach. Program aired 4/10/16 on WGN radio with the legendary Rick Kogan.